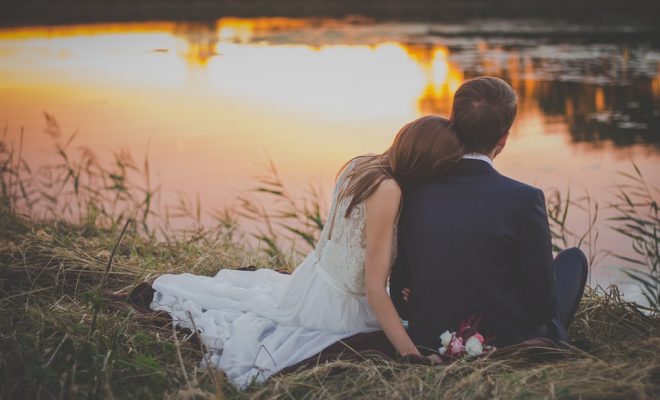 LOVE
7 Traits Of A Perfect Husband
By
|
Every single girl in the world would like to meet a good guy and marry him but sometimes that is not possible. In the age of modern dating, you no longer know what people are like and how they react to changes. You need to think twice before you get married to someone because marriage is a serious thing. Maybe there are a lot of fish in the sea but not all of them are good. The same goes for guys.
If he wants to be a good husband and a dedicated father, he needs to have some good characteristics. I will name some of the most common traits of a perfect husband in case you weren't quite sure what to look for. So, let's get started!
1. He needs to be romantic
It is easy to be romantic at the beginning of a relationship but if your man still surprises you even if you have been together for a long time, that means something. If he cares about you and makes you feel important, it means that he is still romantic and that he wants you to feel good in your relationship. He doesn't have to buy you expensive gifts and take you to dinner all the time but he needs to show his love and affection in other ways. Even if people often forget about this, you should know that romance is an important aspect of your life and that you need to devote some time to it.
2. He needs to support you
There is nothing worse than knowing that you are working your ass off to get somewhere and your husband doesn't value that. If he is indifferent to every single decision that you make, it means that something is wrong between the two of you. A loving and caring husband should support his lady in her life decisions and give her pieces of advice when needed. That is what happy couples do and they are some of the keys to a healthy and stable relationship.
3. He needs to listen to you
A perfect husband shouldn't only look like that, he should behave like someone who cares about you and your needs. He should be your best friend, your lover and your better half. It means a lot to every woman when her partner listens to her and when he wants to help her because in the end, that is what love is all about. Mutual understanding and support are all that matter at the end of the day.
4. He needs to be protective
It would be great if your husband acted protective toward you as that is always a sign of great love. Just make sure that his protectiveness doesn't transform into possessiveness. In that
case
you would be dealing with someone who doesn't trust you and who would blame you for every problem in his life. Every woman should feel safe and secure with a man who is always there when she needs him but if he is too pushy and if he spends too much time with her, at some point it will be too much for her.
5. He should feel okay with saying that he is sorry
It is very important to say that you are sorry if you cause a problem, but that is a characteristic of only good husbands. The one who respects you and cares about you will always be up for that but if you are married to a man who is too proud to apologize, you will never be satisfied. A perfect husband knows that he is not 100% perfect but he works hard to get there. That's why you should cherish all his efforts to make you happy and satisfied.
6. He needs to be loyal
I like to say that there is nothing more attractive than loyalty. Somehow, when you are in a relationship with a loyal man, every effort that you make makes sense. When you know he won't cheat on you, it won't be a problem to leave him alone, even to the ends of the earth. Wherever he goes, you will be calm and you won't think about him possibly having an affair. This is one of the most important characteristics of a perfect husband and a woman who gets a man like this has definitely hit the jackpot marriage.
7. He needs to be a hard worker
It is not just important to act nice toward your partner, you need to be able to provide her with the life she deserves. So having a husband who is a hard worker and who takes care of the financial stability in a family is a huge thing. A man like that will never allow you to lack anything you need and if necessary, he will work two different jobs to provide you and your kids with everything that you require. If you were lucky enough to get a husband like this, take care of him and never let him go because he is a keeper!