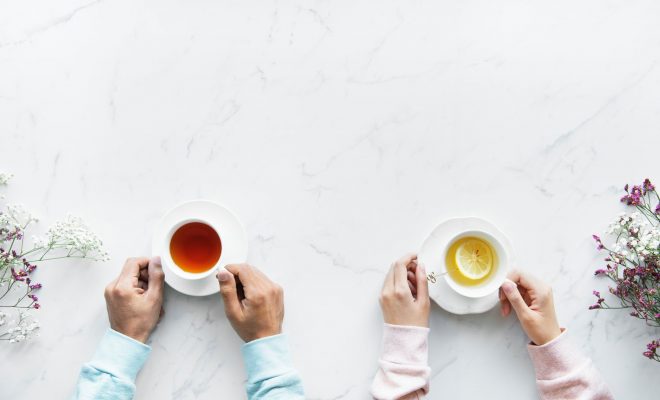 LOVE
6 Proven Reasons Dating Actually Sucks
By
|
When you finish all that, you remember that you haven't eaten anything and while you eat, you mess up all your make-up and then you need to start everything all over again. When it is time for you to go out, you put on those fancy high heels that are killing you but hey, you look so damn sexy in them, so you just put a smile on your face and leave your place satisfied because you look like a million dollars. And finally, when you get to the place the two of you decided to meet, you see that your date is nothing more than a lazy douchebag who couldn't even take a shower and who asks you to split the bill at the end of the evening. So you just sit there and start wondering: "Why does dating suck so much?"
You don't need to think of any answers because we already did that for you, so here we bring you the top reasons why it is better to sometimes stay at home and not bother going on dates.
1. There is much ado about nothing
I know that we all get excited when we go on a first date but we never know what kind of a person our date will be. It could be someone weird but on the other hand, it could be someone very special and lovely. So it is like a lottery, you never know if you will win or lose. And even if you know all that, you still want to represent yourself in the best light so you go the extra mile to look perfect. And when you see who is waiting for you at the restaurant table, you often just wish that you had stayed at home instead. The guy sitting next to you went there to impress you and to sleep with you the same night. Well, if he planned to have sex with you, he could have at least taken a shower, right?
2. You will be nervous and exhausted at the same time
You will be nervous because no matter whether you know that person or not, you will be thinking about the outcome. Alternatively, there will be so many thoughts rushing through your head, like: "What should I say now?" or "Do I look attractive enough to him?" and you will be worn out thinking about all the things that you wanted to say to impress him but you didn't. Also, you will be wondering if he will call you to invite you on a second date or if he doesn't really like you. And then it gets to that awkward moment when he brings you in front of your home and you don't know whether he wants to kiss you or not. That is all so exhausting and you would have had a better time if you had just stayed at home, covered with your favorite blanket, watching some Netflix movies.
3. You had bad experiences on previous dates
Every time you went out on a date, it was so weird that you just wanted to run away from each person. Half of them were checking you out all night and not even trying to do so discreetly and the other half wanted to make out in the car on your way home. Not to mention those who thought that they were better than you and who wanted to sleep over at your place. If I were you, I would just wait for someone normal whom I could trust and I would never, ever visit any dating sites. At least not in this lifetime.
4. People talk shit on first dates
You probably don't want to hear about your date's ex-girlfriend whom he finds so damn perfect and whom he wants to get back with; he is just using you to get over her. That is not something a girl wants to hear on a first date. She wants to hear that she looks beautiful, that she is interesting and fun and that her partner enjoys her company. Talking about exes is a big no-no. And after all, just because so many guys do it, you have lost all hope that you will ever find a normal guy.
5. Actually, you don't want to settle down
I know that you have a choice but it is very difficult to find a good partner nowadays. People cheat on their partners, they abuse them emotionally and physically and most girls are not satisfied in their relationships. So you wonder why you would be so lucky to find someone who will look at you like the apple of his eye. You need to be so damn lucky to get a man like that. Then you realize that you can't just rush love and that it will come knocking on your door when destiny decides it is the right time for that.
6. Most guys from dating sites don't want to meet you
Most guys use dating sites to have fun. It is interesting to them when they can chat with a girl at 2 a.m. but they never want to take another step. They will just try to use you as a booty call and never ask you out. Some of them don't look nice and they just pretend they are fuckboys while others are real fuckboys and they have one girl for every day of the week. So, in the end, you don't see any point in dating because you know what? Dating sucks!